Corpus Vitrearum Switerland: The von Reding Collection in Schwytz
Built in the 1610s for Rudolf Reding (1582–1616), Reding-Haus an der Schmiedgasse in Schwyz holds a large collection of Swiss stained glass from the 16th–20th century. Part of the collection of heraldic panels are works that Rudolf von Reding (1859–1926) took with him to his ancestral home in Schwyz in 1906/07 from the Castle Eichbühl in Hilterfingen near Thun, which he had taken over in 1892. Among them are 14 of the familiy von Bonstetten's stained glass panels which entered the collection via Rudolf von Reding's wife Bertha von Bonstetten (1864–1930).
The privately owned collection and its history were researched in collaboration with the Canton of Schwyz's Department of Culture. The catalogue of the stained glass panels and introductory texts will be published simultaneously in the Schwyzer Hefte 2020 and on vitrosearch.ch.
Project duration: 2019–2020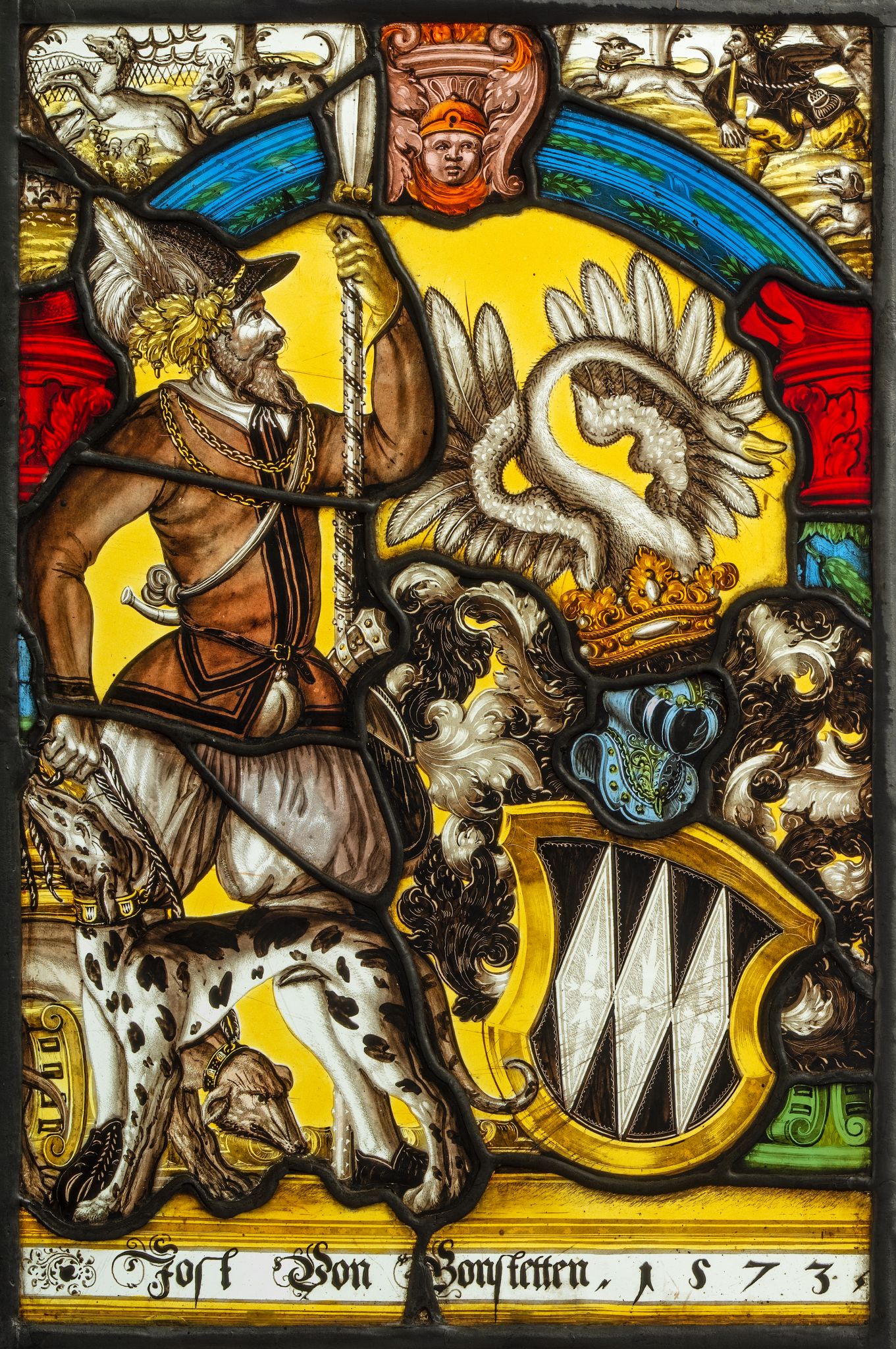 Collaborators
Rolf Hasler (mandate)
Sarah Keller
Project partner
Michael Tomaschett, author for Kunstdenkmäler, Schwyz
Publications
Hasler, R., Landolt, O., Michel, A., von Reding, N. et Tomaschett, M. (2020). Formen der Selbstrepräsentation : Die Glasscheibensammlung im Reding-Haus an der Schmiedgasse in Schwyz. Schwyzer Hefte, 112. Schwytz, Suisse : Verlag Schwyzer Hefte.